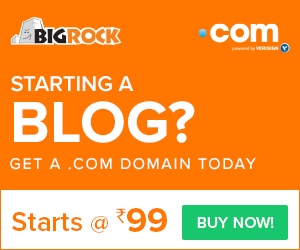 This Ganesh Chaturthi, give your Indian recipes a twist and celebrate a feast. As the idols and pandals get ready for the festive season, follow these recipes and offer the God of wisdom some delectable naivedya (offering). These recipes are healthy, easy to make and perfect for this auspicious occasion.
Badam Papitae ki Kebab with Pineapple Salsa by Chef Kunal Kapur
Badam Papitae ki Kebab
Ingredients:
Ingredients for Kebab:
Raw papaya, thickly grated – 2 cups
Raw potato, thickly grated – 1 cup
Almond chopped –1/2 cup
Salt – 1 tsp
Heeng–1/4tsp
Red chilli powder – 1 tsp
Turmeric –1/2tsp
Ajwain–1/2tsp
Coriander, cracked – 2 tsp
Ginger, chopped – 2 tsp
Green chilly chopped – 2 tsp
Besan – 2 tbsp
Green coriander, chopped – 2 tbsp
Oil – 2 tbsp
Ingredients for Salsa:
Pineapple, finely chopped – 1 cup
Onions, finely chopped –1/4 cup
Green chillies, chopped – 1 tbsp
Green coriander, chopped – 1 tbsp
Lemon juice – 3 tbsp
Salt – 1/2tsp
Pepper – 1/4tsp
Preparation:
Apply salt to raw papaya and potato and leave aside for 5 minutes.Now press them to release water and put them on a paper towel.Place them in a large bowl and add all the ingredients, except the oil.
Mix well and shape them into rough, thin patties. Heat oil in a pan and place the patties in medium hot oil. Cook till the bottom caramelizes and then carefully turn the patties. Cook them till they are crisp from outside. Remove and serve hot.
For the pineapple salsa, mix all the ingredients and serve with the kebab.
Nutritional Info:
Calories: 1296.41
Protein: 32.86 g
Total fat: 72.026 g
Saturated: 6.6349 g
Monounsaturated: 46.623g
Polyunsaturated: 14.169 g
Carbohydrates: 140.615 g
Fiber: 31.835 g
Cholesterol: 0mg
Sodium: 3831.45 mg
Calcium: 662.125 mg
Magnesium: 411 mg
Potassium: 2767 mg
Vitamin E: 32.345 mg
Anjeer Badam Ka Murabba by Chef Kunal Kapur
Anjeer Badam Ka Murabba
Ingredients:
Anjeer (dried figs) – 500 g
Organic honey – 3 tbsp
Star anise – 1 no
Fennel seeds – 1 tbsp
Peppercorns – 12 no
Cinnamon -1 small piece
Almonds peeled and roasted –1 and 1/2 cup
Preparation:
Wash the anjeer under running water to remove and grit. Now soak the anjeer in 500ml of water for an hour. Keep turning it in between. Now without draining any water boil the soaked anjeer on low flame. Add all the spices. Keep boiling it till it starts to get mashy. Now with the back of a spoon mash up the anjeer. Mix it thoroughly.
Add honey and almonds and cook till it becomes a bit jamy. Remove and cool completely. Fill in cleaned jars and refrigerate.
Nutritional Info:
Calories: 2734
Protein: 64.35 g
Total fat: 113.25 g
Saturated: 9.045 g
Monounsaturated: 69.322 g
Polyunsaturated: 28.424 g
Carbohydrates: 429.22 g
Fiber: 82.1 g
Cholesterol: 0 mg
Sodium: 62 mg
Calcium: 1539 mg
Magnesium: 963 mg
Potassium: 5260 mg
Vitamin E: 56.88 mg
Baked Almond Kofta by Chef Kunal Kapur
Baked Almond Kofta
Ingredients
Ingredients for Kofta:
Potato, boiled and mashed – 2 cups
Nutmeg – A pinch
Milk – 2 tbsp
Almonds crushed –3/4 cup
Green onions, chopped –1/2 cup
Refined flour – 1 tbsp
Egg – 1 no
Salt –3/4tsp
Pepper –1/2tsp
Ingredients for Crumbing:
Refined flour – for rolling
Dry breadcrumbs – for rolling
Preparation:
Place the mashed potato in a bowl and add almonds, salt, pepper, nutmeg, milk, green onions, flour, and 2 eggs. Mix them well and refrigerate for 15 minutes.Now roll them into equal-sized koftas.
Place flour, beaten eggs, and breadcrumbs separately in different plates. Cover each kofta with flour and dunk them in beaten eggs. After which give them a good roll in the breadcrumbs.
Preheat an oven to 200c and bake the koftas till golden brown. Serve hot.
Nutritional Info:
Calories: 1152
Protein: 48.84 g
Total fat: 67.82 g
Saturated: 9.058 g
Monounsaturated: 38.966 g
Polyunsaturated: 16.022 g
Carbohydrates: 97.83 g
Fiber: 22.2 g
Cholesterol: 392 mg
Sodium: 1966 mg
Calcium: 460 mg
Magnesium: 392 mg
Potassium: 2421 mg
Vitamin E: 28.96 mg
Bharwan Aloo, Maple Sesame Glaze by Chef Manish Mehrotra
Bharwan Aloo, Maple Sesame Glaze
Ingredients
For Potato Barrels
Potatoes (Medium Size)   4 Nos
For Filling
Cashew Whole 25 Gms
Raisins 15 Gms
Salt 5 Gms
Turmeric Powder  2 Gms
Yellow Chilli Powder  2 Gms
Chaat Masala 5 Gms
Roasted Cumin, Crushed  2 Gms
Garam Masala 2 Gms
Ginger Finely Chopped 5 Gms
Green Chillies chopped 5 Gms
Fresh Pomegranate 20 Gms
Processed Cheese 15 Gms
Coriander Chopped 5 Gms
For Maple Sesame Glaze
Maple Syrup 50 Ml
Toasted White Sesame Seeds: 15 Gms
Butter Yellow: 20 Gms
Preparation
Potato Barrels
Take medium size potatoes and peel them. Using a potato scooper, empty out the potato carefully making into an empty barrel shape
Save the trimmings of potatoes to be used later in the filling
In a deep cooking vessel, bring water to boil. Add a teaspoon of turmeric. Blanch the potatoes in this water. Be careful to not to overcook the potatoes
Once done, take out the potatoes and pat dry to remove any moisture.
Deep fry the potatoes at 160 degree in oil until light golden and crisp from outside. Keep aside so that the extra oil drips away.
Filling for potato barrels
Deep fry the potatoes trimmings in 160oc using oil as the medium until light golden crisp. Roughly chop them.
Fry the whole cashews as well until crisp and light golden in color. Crush them slightly.
Place a non stick pan over gas stove. Add little ghee and saute the ginger, green chilli and turmeric powder. Add the potato trimmings, whole cashewnuts, raisins, yellow chilli powder, garam masala, chaat masala and roasted cumin powder.
Cook over medium heat for 7-8 minutes, adjust the seasoning and remove from the gas. Let the mixture cool.
Add grated processed cheese and chopped coriander to it.
Maple sesame glaze
In a non stick pan, reduce maple syrup to syrupy stage.
Emulsify with butter. Once emulsified, keep aside in a warm place.
Assembling the potatoes
Once the mixture is cool, fill the empty barrels with the potato mixture.
Cut the stuffed potatoes lengthwise and pan grill on non-stick pan.
Once done, cut them in to quarters and arrange on a black slate.
Drizzle the maple emulsion on top of it
Sprinkle some chat masala and garnish with fresh pomegranate seeds.
The 22-year-old Armyman defeats Olympic and Asian champion Hasanboy Dusmatov
Amit Panghal (49kg) on Saturday became the eighth Indian boxer to claim the gold medal at the Asian Games with a stunning tactical win over reigning Olympic and Asian champion Hasanboy Dusmatov in the summit clash in Jakarta.
The 22-year-old Armyman, the only Indian to make the finals, prevailed 3-2 against the more fancied Dusmatov, who had beaten him in a split verdict in last year's world championships.
Amit, making his debut at the Games, showed immense tactical brilliance, especially in defence to outwit the Uzbek, who has an iconic status in international boxing. Dusmatov won the silver in the world championship last year.
But on Satruday, the Haryana boxer extracted sweet revenge for the narrow loss in Hamburg, keeping his range and striking some clean right hooks and jabs to his shorter and slightly edgy opponent.
The Uzbek southpaw, known for his brilliant counter-attacks, seemed wary of the constantly on the move Indian, who refused to fall into the trap of diving in.
The result was a frustrated Dusmatov being forced to lunge forward, which worked perfectly well for the Indian in his counter-attacking game.
A meteoric rise
Saturday's win marks the highest point Amit's meteoric rise to the top, starting with an Asian Championships bronze last year. A world quarter-finalist, Amit claimed the silver in the Commonwealth Games.
Earlier this year, he won gold medals at the inaugural India Open and the prestigious Strandja memorial in Bulgaria.
Vijender Singh and Vikas Krishan were the last set of male gold medallists for India at the Asian Games. They won the yellow metal at the 2010 Guangzhou edition. Vikas (75kg) settled for the bronze this time.
In the 2014 Games, M.C. Mary Kom was the lone gold medallist for India.
India will now face Japan, who upset five-time champions South Korea 2-0 in the other semifinal
For 40 minutes on Wednesday, the Indian women's hockey team played nothing like it had through the tournament here so far, or to the potential it had shown in the league stages.
It missed chances, messed passes and misfired shots at goal. By the end of it all, it managed to enter the final of the Asian Games for only the third time ever, and the first in 20 years, with a hard-fought 1-0 win over China in the semifinals.
It was a disjointed, unsettled India in the first two quarters. It left large swathes of field vacant, refrained from using aerial balls and conceded turnovers by the dozen. And still the team dominated in every department.
That China could not take advantage of it was more because of its own inability than anything else. Instead, it tried building up a slow and steady rhythm but with its own forwards being off-target, the Indians' clumsiness went unpunished.
Coach Sjoerd Marijne, meanwhile, was equally uncharacteristic through it all. He smiled, held his girls' faces, explained calmly what he wanted them to do, encouraged and controlled his screaming.
The only time he got animated was when the umpire refused to play advantage as the ball went in and awarded India a penalty corner instead. That led to the only goal of the match, Gurjit Kaur's pinpointed flick landing in the top corner of the net in the 39th minute.
The second half was a different game, the girls finally began stretching the Chinese defence and found the gaps.
"I only told them that they were playing like they did against Ireland in the World Cup, being too reactive and not proactive. I explained that this was their moment, the World Cup was over and this was a different competition. I was nervous in the first half because they were not playing the way we had planned. Second half, I was fine, they were doing the right things and I knew a goal would come," he smiled.
Rani Rampal, playing through shoulder and ankle injuries and surviving on painkillers since landing here, admitted there was over-dribbling early on.
"It sometimes happens under pressure. But we learnt from our mistakes and now we are into the final, we will take the lessons from this match ahead," she said.
Up next would be Japan, which upset defending champion Korea 2-0 with an attacking game that saw tested and rattled the Korean defence repeatedly in the other semifinal.
A win would hand India the ticket to Tokyo 2020, and Marijne and his girls are focussed on it.
We all know India is country of magnificent and beautiful temples which attracts a large volume of the tourists from all-round world. But apart from being beutiful and of great size there are many temple in India which are known for the wealth they posses. Today we bring you the list of temples which are millionaire.
1.PADMANABHASWAMY TEMPLE
The Padmanabha swamy Temple with the statue of Lord Vishnu, which is situated in Shayan Mudra, has become the world's richest temple. There are six basements in the Padmanabh Swami temple of Thiruvananthapuram, Kerala, of which five have been opened so far. And the amount of money collected from these five bases is being estimated at Rs 5 lakh crore.
2. TIRUPATI BALAJI
This sacred and ancient temple of Sri Venkateswara is situated on the seventh peak Venkatadri of the mountain, which is located on the banks of the lake called Swami Pushkarni. For this reason Balaji is known as Lord Venkateswara, with the annual income of 650 crores, Tirupati Balaji Temple is India's second richest temple. The temple has 3000 kg gold deposits in different banks whereas the temple has fixed deposits of Rs.1000 crore.
3. Shirdi Sai Baba Temple
It is also one of the richest temple of India which has an estimated Rs 32 crore worth of rupees and the trust has invested Rs 450 crore. every year approximately Rs 350 crores are donated by the devotees in this temple
According to the Mudgal Purana, Lord Brahma, the creator of universe emerged from a lotus while Lord Vishnu was sleeping in his yoganidra. When Brahma started the creation of the universe, two demons named Madhu and Kaitabha emerged from the dirt in Lord Vishnu's ear and began disturbing Brahma. Then, Lord Vishnu woke up from his deep slumber and pitched a battle against the both demons. The battle continued for five thousand years. However, Lord Vishnu could not defeat Madhu and Kaitabh, since he had not invoked Lord Ganesha, the God of beginning and the remover of obstacles, before the fight. Therefore, he approached Lord Shiva and Goddess Parvati for help, who gave him Lord Ganesha's mantra – "Om Shri Ganeshaya Namah" and advised him to go to the Siddhi Kshetra and worship Lord Ganesha with the mantra.
Thereafter, Lord Vishnu reached the Siddhi Kshetra where he found an idol of Lord Ganesha with his trunk on the right side. He installed the idol and worshipped it as 'Siddhivinayak' (right-trunked Lord Ganesha), and performed penance to invoke Lord Ganesha with his mantra. Pleased with his devotion, Lord Ganesha bestowed his siddhis (powers) and blessings on him. Lord Vishnu returned to fight the demons and eventually killed them. Siddhi Kshetra, the place where Lord Vishnu had gained the siddhis from Lord Siddhivinayak, later came to be known as Siddhatek.
Ganesha Chaturthi – Shukla Chaturthi, Bhadrapada Maasa
This festival is celebrated in honour of Lord Ganesha on Shukla Chaturthi (the fourth day of first fortnight) in the Hindu month of Bhadrapada. On this auspicious day, the idols of Lord Ganesha are installed at home and in public pandals and worshipped with great devotion. The festivities last ten days and end on the fourteenth day of the fortnight, known as Anant Chaturdashi. The idols of Lord are then immersed in the sea, lake or pond, with much fervour and gaiety.
Ganesha Jayanti – Shukla Chaturthi, Magha Maasa
Also known as Magha Shukla Chaturthi, Varad chaturthi and Tilkund Chaturthi, Ganesha Jayanti commemorates the birthday of Lord Ganesha. The day is celebrated on Chaturthi (the fourth day) during Shukla Paksha in the month of Magha. On this day, devotees observe a fast and worship an image of Lord Ganesha, made out of turmeric, sindoor or cowdung, which is later immersed in the water on the fourth day after this festival.
Here we have listed a few Ghats of Varanasi you must visit:
Dasaswamedh Ghat
This ghat is considered as one of the main ghats in Varanasi. Located at the bank of the Ganga river near Vishwanath Temple, Dasaswamedh Ghat is one of the oldest and most spectacular ghats of all time. This is exactly where the famous Ganga aarti takes place every evening making it the holiest and top attraction in Varanasi.
Manikarnika Ghat
A popular place of traditional Hindu cremation, this is one of the city's oldest ghats. It is said that being burned here provides an instant gateway to liberation from the cycle of births and rebirths. Too many dead bodies, piles of firewood line the shore, and several other spine-chilling views will definitely instill thoughts of life and death.
Darbhanga Ghat
An amazing location for photography, this ghat has a temple dedicated to Lord Shiva. Along the ghat, an imposing palace with its towers and turrets was built in the early 1900s by the royal family of Bihar. Most visually appealing it also has an impressive architecture you would never like to miss.
Assi Ghat
Assi Ghat is particularly important as the River Assi meets the Ganges near here. It is one of biggest and the farthest south of the main ghats. A popular starting point for boat trips and with some excellent hotels, pilgrims come to worship a Lord Shiva beneath a peepul tree. Also, here you will find music and yoga at sunrise.
Chet Singh Ghat
The Chet Singh Ghat, formerly known as 'Khirki' ghat is now divided into four parts. They are known as Chet Singh, Niranjani, Nirrvani and Shivala. You can learn about its cultural and religious importance by the famous seven days long Budhwa Mangal festival organized here. This historical fortified ghat has witnessed a fierce battle between the troops of Warren Hastings and Chet Singh in 1781.
Apart from these, Digpatia Ghat, Ganga Mahal Ghat, Harish Chandra Ghat, Jain Ghat, Man Mandir Ghat, Mansarovar Ghat, Narad Ghat, Shivala Ghat, Shivala Ghat, Vijayanagaram Ghat are the other famous ghats of Varanasi.
The abdication of Japan's outgoing Emperor Akihito and the enthronement of his son Naruhito will be solemn, ritual-bound affairs complete with sumptuous clothing and sacred paraphernalia.
Here are some of the key elements of the garb and gear that will be seen during the enthronement of the new emperor and subsequent key succession events.
The New Emperor's Clothes
For his enthronement, the new emperor will wear an outfit in the "sokutai" or ceremonial style. The outfit is now rarely seen and is dominated by a voluminous draped brown-gold outer robe with long, wide sleeves and a cinched waist. Only the emperor wears this colour, with other royals sporting black, red, blue or other colours depending on their rank.
Royal attire often includes motifs of birds, as they were considered divine envoys in ancient times and the emperor's outer garment is decorated with a mythological Chinese phoenix, believed to symbolise the arrival of peace. During the ceremony, the emperor and other male royals will carry a "shaku" or sceptre – a narrow plain wooden plate not unlike a large shoehorn.
In the past, royals would sometimes attach "cheat sheets" to the back of the shaku to help guide them through complex rituals, and it can also be an indicator of their attentiveness. "It would be obvious to people around you if your mind is wandering or disorderly because the shaku would start to slant to the side," said Tomitaro Hashimoto, assistant professor of Shinto studies at Reitaku University.
But the crowning glory of the emperor's outfit is the kanmuri hat, which consists of a simple flat black base and a towering black tail at the back that extends upright 60 centimetres (about 24 inches).
Fit for an Empress
Incoming empress Masako will wear an elaborate outfit commonly known as 'junihitoe' or many-layered robe. "The outfits called 'sokutai' (for men) and 'junihitoe' (for women) date back to the Heian Era," regarded as a golden period in Japanese culture, said Keizo Suzuki, head of a kimono museum on the outskirts of Tokyo.
There is no set rule on the number of layers, though outgoing Empress Michiko wore nine robes during her husband's enthronement. Masako is likely to choose her own colours but similar motifs to those donned by Michiko in 1989.
Michiko's outfit was dominated by a rich red robe, its sleeves and bottom visible underneath multiple layers of varying lengths, topped by a cream overcoat with light purple lapels and patterning.
Masako's hair will be sculpted into a style that sweeps up and out to the sides with a long ponytail extending from the back and a large golden hairpiece pinned above her forehead. The elaborate traditional outfit, which can be hard to walk in because of its weight, is rarely seen outside imperial rituals and weddings.
The Sacred Treasures
A key ritual in the enthronement process is the handover of the "three sacred treasures" – imperial regalia said to date back more than a millennium and have been bequeathed to the imperial line by the sun goddess Amaterasu.
The treasures are the 'Yata no Kagami', a mirror, 'Kusanagi no Tsurugi', a sword, and the 'Yasakani no Magatama', an unspecified jewel. The possession of the "three sacred treasures" is considered crucial evidence of an emperor's legitimacy, but there are no photos and even the emperor cannot see them.
"We do not know exactly what they are like," said Eiichi Miyashiro, a senior journalist at the Asahi Shimbun newspaper and royal expert. The treasures will be passed over in a ceremony held on May 1, which the new emperor attends in Western-style clothes and is off-limits for female royals.
During the ceremony, a replica sword and the original jewel will be handed over, wrapped in cloth. Both are kept at the palace, along with a replica mirror not used in the ceremony.
For almost a century, the inhabitants of Robinson Crusoe, named for literature's most famous castaway have known that their island's fragile ecosystem depends on them conserving its unique wildlife.
One of three islands in the Juan Fernandez archipelago, 700 kilometers (430 miles) off the Pacific coast of Chile, it was discovered in the sixteenth century. The island chain secured its place in history as the home of Alexander Selkirk, the Scottish sailor marooned there for four years and four months, a tale he later related to Daniel Defoe, who penned his adventure book based on his story. One of the other islands in the chain is called Alexander Selkirk, the third is Santa Clara.
In 1977, the archipelago was named a biosphere reserve and almost a year ago, Chile announced the creation of the enormous Juan Fernandez Marine Park. Covering an area of 262,000 square kilometers (101,000 square miles) of ocean, it is one of the largest protected zones in the Pacific.
It also connects to a network of marine reserves in Chile totalling some 1.3 million square kilometers, meaning that about 44 percent of the nation's waters have some level of protection against mining and industrial fishing.
The wildlife of these remote islands faces various threats, including ocean trash, in particular plastic and invasive species that have been introduced to the fragile ecosystem of Juan Fernandez, home to around 1,000 people.
Cats, rats and coatis (a type of South American raccoon) are the main hazard for the Juan Fernandez firecrown, a type of hummingbird found only in the islands, and whose eggs and chicks are easy prey. They are also a threat to the pink-footed shearwater, a migratory seabird which only nests in the archipelago, where there are 35,000 pairs, and on Mocha Island, close to the mainland, where there are 60,000 breeding pairs.
The environment ministry has just launched a recovery plan to protect the underground nests of the shearwaters, which fly in to mate every year from the United States and Canada.
"People are taking this seriously," said Pablo Manriquez, coordinator for the NGO Oikonos, noting that residents have changed their street and house lights from white to red or green to help the shearwaters avoid crashing into buildings and trees in foggy weather, when the bright lights appear to disorient them. Downed birds are vulnerable to predators.
Work has also been started to preserve the luma trees where hummingbirds nest, eradicating non-native blackberry bushes that strangle the trees. Sustainable fishing is the archipelago's main goal.
Bidhan Market and its by-lanes are branched out into bazaars with different areas of specialization. Venture through its busy lanes and keep an eye out for the variety of items that can be found here – shawls, fabrics, perfumes, bags, carpets, there is something for everyone. It is the have-it-all bazaar and is the perfect place to pick up some cute souvenirs and affordable gifts. There is nothing you won't find here. The market is punctuated with multiple eateries, so you can wrap up your shopping with a delicious meal at one of the local restaurants!
Often we come across people who do not like the idea of getting married. In fact, as years go by, more and more people are losing trust in the institution. With casual relationships getting commoner, often people decide to do nothing other than live in. But marriage is not just a ritual, it is far more than that. Swipe up to know why everyone should consider marriage.
Findings of a recent survey reveal that a major percentage of Mumbaikars are willing to look for marriage matches outside the state.
MarathiMatrimony, the matchmaking service from BharatMatrimony for the Marathi community, studied the demographic patterns of the registered users and their preferences.
The data revealed fascinating insights on how Marathis choose to get married.
These findings are given below:
• The top five cities that witnessed maximum number of registrations are Mumbai, Pune, Thane, Nasik and Nagpur. For Marathis living outside Maharashtra, the top five cities with the highest number of registrations are Bengaluru, Goa, Belgaum, Hyderabad and Vadodara
• The user base comprised of 34.7 percent female registrants and 65.3 percent males.
• 77 percent of females who are seeking for a life partner are between the ages of 20 and 29, while 90 percent of men are in the age group of 25 to 34.
• Going with the trend of being self-dependent and having their own way in taking important life decisions, 57.8 percent of female profiles in the state are registered by themselves, while it's 80.8 percent for men. As far as Marathis living outside the state, its 49.6 percent and 74.3 percent respectively
• The top profession listed by women who have registered in the website is "software professional" while for men it's "business owners or entrepreneurs"
• Interestingly, majority of Mumbaikars are ready to marry a partner outside the state, with just 23.1 percent of women and 12.6 percent of men stating that they want to find a match only in Mumbai
• In terms of family values, 40 percent of Marathi women have specified moderate, 45.4 percent – traditional, 12.05 percent – liberal and 2.45 percent – orthodox in their profile. Comparatively men seem to be more traditional with 50.8 percent specifying it, while 31.5 percent said moderate, 10.6 percent said liberal and 6.7 percent orthodox
• In tune with the mobile and internet trends, 72.7 percent of girls registered using app/ mobile WAP and 27.4 percent used desktop, while men was 79.64 percent and 20.37 percent respectively
• In terms of educational qualification, 29.66 percent females had a Bachelor's degree, 19.82 percent engineers, 8.56 percent had a management degree, 13.36 percent had a master's degree, and for males it was 29.18 percent, 20.85 percent, 8.54 percent and 6.92 percent respectively
Commenting on the market trends, Murugavel Janakiraman, founder and CEO, Matrimony.com said, "Maharashtra is a huge and important market for us and we're stepping up our efforts to reach more Maharashtrians. We've chosen Marathi actress Mrunmayee Deshpande as the face of MarathiMatrimony in our recent campaign. Incidentally she found her life partner through MarathiMatrimony, which is the preferred matchmaking brand for Marathis when it comes to finding a life partner."
Mangal Dosha is known by other names such as Kuja Dosha, Bhom Dosha or Angarakha Dosha. It is a commonly found dosha that may affect men and women equally. When a person with manglik dosha marries a non-manglik person, it causes severe outcomes, resulting in death of the spouse or chances of getting physically paralyzed. It also leads to continuous fights, arguments which may even end up in divorce. Heer are seven astrological remedies to overcome Manglik Dosha.
* From the first Tuesday of a new month in a rising moon period Start a fast. Chant the Hanuman Chalisa daily.
* From a Tuesday start chanting the Sunder Kand from the Tulsi Ramcharitmanas for 40 days continuously.
* Being a Manglik one has to undergo Kumbha Vivah, Vishnu Vivah and Ashwatha Vivah. Ashwatha vivaha means the marriage with peepal or banana tree and cut the tree after that. Kumbha Vivah, also called Ghata Vivah means marriage with a pot and to break it after that.
* Keep orange colured idol of Lord Ganesha in worship room and worship daily.
* If both the partners are Mangliks then this dosha gets nullified. All its ill- effects are cancelled and the two can have a blessed and happy married life.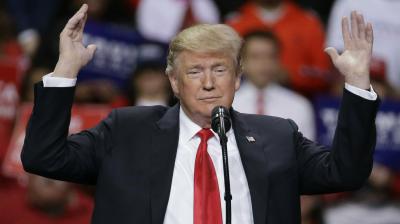 President Donald Trump has criticised India's "big tariffs" on American paper products and the iconic Harley-Davidson bikes, saying the US has been losing billions of dollars to countries like India, China and Japan. Addressing a Republican political rally in...
read more