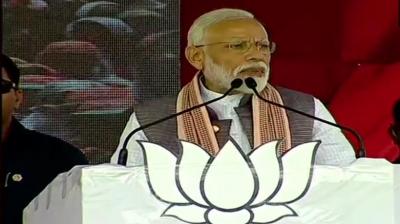 Attacking Congress and Opposition, Prime Minister Narendra Modi on Wednesday said that he is being targeted because he is from backward community. "The Congress and its allies say that all Modis in the society are thieves. The Congress and its allies have not kept any...
read more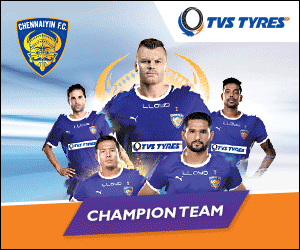 In the old days, people went to the U.K. to lose their virginity; nowadays they go to lose their cell phones. Well, that wasn't my intention, but that's how things turned out. One moment I was walking down Portobello Road, not a care in the world, and the next I realised that something essential had gone missing.
And just like that I was thrust into the world of organised crime, identity theft, artificial (and real) intelligence, memory loss ("when did I last use that phone?") and profound self-doubt and self-loathing. It could happen to anyone, you tell yourself, but it's like the five stages of grief overlapping. I went straight from denial to acceptance, pausing only briefly for anger in order to blame those around me.
"This is the revenge of the cell phone," a friend assured me later, "for all the terrible things you have written about it." Perhaps he is right. I have often made fun of man's best inanimate friend, once going so far as to suggest that cell phones weren't getting ready to take over the world, the joke being they already have.
Portobello Road styles itself as the world's largest antiques market, and it is possible that my cell phone qualified as an antique — I bought it long ago, perhaps as much as six months ago. Antique dealers probably have agents who lead them to the good stuff — and if that good stuff is nestling in my pocket, it doesn't deter them. Portobello gets its name from the town of the same name in Panama, captured by the British from Spain in the 18th century. So capturing other people's stuff is probably a tradition here.
In Othello, Shakespeare laid it out for all cell phone owners: "Who steals my purse steals trash … but he that filches from me my good name robs me of that which not enriches him, and makes me poor indeed." He meant "cell phone" when he wrote "good name", and Shakespeare scholars have argued for centuries that there should be no "not" before "enriches", because, of course the cell phone enriches the one who steals it. At the very least he can get a good price for it. If he is lucky, he will get bank passwords and details of American Presidents meeting Russian friends. And have access to all those charming online jokes from family members.
What do you do when someone steals your cell phone? I did the following: Cursed and kicked a lamp post, tried to remember the type and make of the phone (unsuccessfully), screamed at a cab driver, and bought myself an ice cream (chocolate, in case you are wondering). If you lose a cell phone, you might have another set of activities to complete. Such things vary, depending on the individual's temperament and weight.
Venus Williams once said that you can never be complacent because a loss may be around the corner. She was talking about tennis, but it applies equally to cell phones too.
Here is where you need to go the next time you are in this picturesque getaway
It's not every day that I find myself shopping in the same store as Luca di Montezemolo, the former chairman of FIAT and Ferrari, and his wife, but that's Capri for you. Beyond stylish, the island, and especially its main square, the Piazzetta, was described as "the living room of the world," by Italian Vogue. Despite the huge number of tour groups, it continues to be a Mecca for the A-list. I was browsing in Blu, which, according to my friend, the Trusted Tastemaker (TT), is arguably the best concept store in Italy.
We were on a long overdue girl's trip — Effervescent Entrepreneur and Art Aficionado rounded out our group of four. In spite of various commitments, we had all finally made it, notwithstanding the horrendous flight connections out of India and into Naples, the closest big city to Capri. People don't realise that the pursuit of pleasure is really hard work.
I hadn't been back to the island in 15 years, and little had changed except for the swarms of daytrippers from the cruise liners. About 2 million tourists visit each year, and in peak summer, about 15,000 per day, leading the mayor of Capri to warn that the island could "explode".
There's something magical about Capri — the soaring cliffs, turquoise waters, the wild flowers — it's a picture perfect postcard come to life. It's no wonder that Tiberius, the Roman emperor, chose to live and rule from here, indulging his hedonistic passions. Maybe that set the tone for future generations, because Capri has been drawing writers, artists, entertainers and the mega rich ever since.
My friends and I were at a huge advantage since TT was practically a local — her family was originally Caprese and she had been summering here since she was a child. I felt like I had my own private concierge, such was her extraordinary command of what was cool, hip, local, and what was outré, crass and touristy.
The four of us take our resort looks seriously. Art Aficionado was having a major animal print moment and Effervescent Entrepreneur was obsessed with Italian linen so every day involved at least one major shopping excursion. Luckily, Capri is known for its excellent boutiques. Start at the divine Blu, which has an outsized reputation as the purveyor of all things chic. Owner Antonio Arcucci told me he comes to India all the time. His genius lies in carrying lesser known brands like Taka Naka, mixed in with labels like Dries Van Noten. Farella, the bespoke sweater store, is another must visit. Choose your colour and style and, in a day or so time, you will have a one-of-a-kind, made to measure sweater. La Parisienne, located in the main piazza, is where you can find those famous Capri pants worn by Jackie Kennedy Onassis. They make them in cotton and silk, and in a variety of hues. The island is also known for its custom sandals, but I feel we do those just as well in Mumbai, although our soles don't always measure up.
Now to the food. From the time I stepped off the boat at Marina Grande, and had lunch at Lo Smeraldo, I knew the food would be superlative. Glorious TT had drawn up a superb list of places to dine. Among the highlights, Torre Saracena, which overlooks the water and is known for its spaghetti vongole (clams), Il Riccio, which is accessible by boat and has the most incredible room devoted solely to desert, Lo Scoglio da Tommaso (best zucchini pasta in the world), Da Paolino, located in a lemon grove (oh that smell!), and Fontelina (the best torta Caprese, a chocolate and almond flourless cake).
Finally, in the era of pulsating electronic beats, the Capri nightclub scene is a throwback to a more genteel mid 20th century era. We managed to stay awake and showed up at Anema e Core, a small tavern like space, which has a live band that belts out old Italian and western pop songs. The lead singer may be off key, but that didn't stop the crowd from singing and dancing along. And the best part? We each got a tambourine with our photos pasted on it as a return gift! Now that's what you call chic!
Washington: Routine testing for prostate cancer is not recommended for most men as the benefit is small and uncertain and it also has a number of harmful effects, suggest experts.
Acknowledging that some men, such as those with a family history of prostate cancer, may be more likely to consider screening, experts suggest that they should have discussions about possible harms and benefits with their doctors.
The prostate-specific antigen (PSA) test is the only widely used test currently available to screen for prostate cancer. It is used in many countries but remains controversial because it has increased the number of healthy men diagnosed with and treated unnecessarily for harmless tumours.
To explore this further, research methodologists carried out a detailed analysis of the latest evidence using the GRADE approach (a system used to assess the quality of evidence).
Based on a review (more than 700,000 men in clinical trials), which found that if screening reduces prostate cancer deaths at all, the effect is very small, the panel advises against offering routine PSA screening and says most men will decline to screen because of the small and uncertain benefits and the clear harms.
However, men at higher risk of prostate cancer death (for example, those with a family history of prostate cancer or of African descent) may be more likely to choose PSA screening after discussion of potential benefits and harms of testing with their doctor, authors concluded.