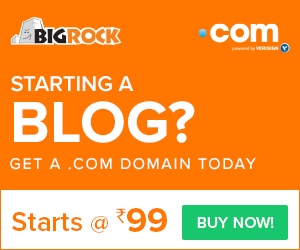 The Telangana Rashtra Samithi is set to form its second successive government in the state as the people have returned it to power with a thumping majority, a ringing endorsement of party chief K Chandrasekhar Rao's populist policies.
It was evident as soon as counting started that the TRS juggernaut would not falter till it had captured the Assembly. The party has managed a little less than 90 seats so far in the 119-seat Assembly.
The People's Front – a combine of the Congress, the TDP, the TJS and CPI – is likely to get around 20. The BJP will settle for 2, while the AIMIM is leading in 5 Assembly seats.
Analysts feel the Congress would have fared better if it had gone alone and not with Andhra Pradesh Chief Minister Nara Chandrababu Naidu.
Rao had dissolved the Assembly in September, eight months ahead of schedule, in a political gamble that paid off handsomely, as the party is expected to improve on its previous strength of 63 in the 119-seat Assembly.
However, TRS strength had risen to 82 after defections from TDP and Congress before the elections. "The people reposed faith in the leadership of our chief minister and they did not believe in the disinformation campaign of the opposition," said T Harish Rao, a minister in the outgoing government and a nephew of Rao.
T Harish Rao has won by the highest margin this election, of 1.2 lakh votes. He has created a record by winning 6 times, scoring a double hat-trick .
In a major setback, however, for the TRS, three of its ministers T Thummala Nageswara Rao, Chandulal and Jupally Krishna Rao have lost to the Opposition.
Asaduddin Owaisi of the AIMIM — which KCR calls a "friendly party" — was the first winner to be declared from the Chandrayangutta Assembly constituency. The AIMIM looks set to bag five seats.
TDP candidates have not done well, losing even in areas where migrant the population was high.
Celebrations erupted in TRS offices throughout the state as well as in the Telangana Bhavan, the party headquarters in Hyderabad. TRS activists danced to drum beats, burst firecrackers and distributed sweets.
Kofi Annan (80), a diplomat from Ghana, who rose to become the seventh Secretary General of the United Nations, passed away after a brief illness at a hospital in Switzerland today. Annan, who was the secretary general of the UN twice between 1997 and 2006, was awarded the Nobel Peace Prize in 2001.
After his retirement, the former Ghanaian diplomat and secretary general settled down in a quiet Swiss village. He is survived by his wife Nane and three children.
Kofi Annan was deeply committed to the development of African nations and was involved in many projects, including the chairmanship of the Africa Progress Panel and leadership of the Alliance for a Green Revolution (AGRA), as stated by the Kofi Annan Foundation.
A profound thinker, described by his Foundation as a "global statesman and a deeply committed internationalist", Annan will be remembered for his breadth of vision and his efforts to bring about peace in regions of the world.
"Knowledge is power. Information is liberating. Education is the premise of progress, in every society, in every family."
"Gender equality is more than a goal in itself. It is a precondition for meeting the challenge of reducing poverty, promoting sustainable development and building good governance."
"Education is a human right with immense power to transform. On its foundation rest the cornerstones of freedom, democracy and sustainable human development."
"To live is to choose. But to choose well, you must know who you are and what you stand for, where you want to go and why you want to get there."
"More than ever before in human history, we share a common destiny. We can master it only if we face it together. And that, my friends, is why we have the United Nations."
"It has been said that arguing against globalization is like arguing against the laws of gravity."
"In the 21st century, I believe the mission of the United Nations will be defined by a new, more profound awareness of the sanctity and dignity of every human life, regardless of race or religion."
"We must ensure that the global market is embedded in broadly shared values and practices that reflect global social needs, and that all the world's people share the benefits of globalization."
"In their greatest hour of need, the world failed the people of Rwanda."
"We need to keep hope alive and strive to do better."
"If we can come up with innovations and train young people to take on new jobs, and if we can switch to clean energy, I think we have the capacity to build this world not dependent on fossil-fuel. I think it will happen, and it won't destroy economy."
"Business, labor and civil society organizations have skills and resources that are vital in helping to build a more robust global community."
"What governments and people don't realise is that sometimes the collective interest – the international interest – is also the national interest."
"There is no development strategy more beneficial to society as a whole – women and men alike – than the one which involves women as central players."
"If information and knowledge are central to democracy, they are conditions for development."
"We cannot wait for governments to do it all. Globalization operates on Internet time. Governments tend to be slow moving by nature, because they have to build political support for every step."
"The United Nations, whose membership comprises almost all the states in the world, is founded on the principle of the equal worth of every human being."
Members of the public have been invited to apply for tickets to attend a celebration of Professor Stephen Hawking's life at a memorial service in Westminster Abbey here on June 15, with visitors from the future welcome to apply, local media reported on Monday.
His ashes will be interred by the graves of fellow scientific giants Isaac Newton and Charles Darwin. Applicants need to fill in a form online and state their date of birth, Xinhua news agency reported.
Till now, over 10,000 people from over 50 countries have applied for tickets. London blogger IanVisits was among those who noticed that the application allows people born more than 20 years into the future to come."Look out for time travellers at the Abbey," the blogger said. Hawking once held a "time traveller party" back in 2009, but no one turned up at that time.
A legendary figure in the modern history of physics, Hawking, who died at the age of 76 on March 14, 2018, is known for his work with black holes and relativity. He authored several bestsellers on science, despite being bound to a wheelchair after contracting a motor neurone disease in 1963 at the age of 21.
He broke new ground on the basic laws which govern the Universe, including the revelation that black holes have a temperature and produce radiation, now known as Hawking radiation.
The abdication of Japan's outgoing Emperor Akihito and the enthronement of his son Naruhito will be solemn, ritual-bound affairs complete with sumptuous clothing and sacred paraphernalia.
Here are some of the key elements of the garb and gear that will be seen during the enthronement of the new emperor and subsequent key succession events.
The New Emperor's Clothes
For his enthronement, the new emperor will wear an outfit in the "sokutai" or ceremonial style. The outfit is now rarely seen and is dominated by a voluminous draped brown-gold outer robe with long, wide sleeves and a cinched waist. Only the emperor wears this colour, with other royals sporting black, red, blue or other colours depending on their rank.
Royal attire often includes motifs of birds, as they were considered divine envoys in ancient times and the emperor's outer garment is decorated with a mythological Chinese phoenix, believed to symbolise the arrival of peace. During the ceremony, the emperor and other male royals will carry a "shaku" or sceptre – a narrow plain wooden plate not unlike a large shoehorn.
In the past, royals would sometimes attach "cheat sheets" to the back of the shaku to help guide them through complex rituals, and it can also be an indicator of their attentiveness. "It would be obvious to people around you if your mind is wandering or disorderly because the shaku would start to slant to the side," said Tomitaro Hashimoto, assistant professor of Shinto studies at Reitaku University.
But the crowning glory of the emperor's outfit is the kanmuri hat, which consists of a simple flat black base and a towering black tail at the back that extends upright 60 centimetres (about 24 inches).
Fit for an Empress
Incoming empress Masako will wear an elaborate outfit commonly known as 'junihitoe' or many-layered robe. "The outfits called 'sokutai' (for men) and 'junihitoe' (for women) date back to the Heian Era," regarded as a golden period in Japanese culture, said Keizo Suzuki, head of a kimono museum on the outskirts of Tokyo.
There is no set rule on the number of layers, though outgoing Empress Michiko wore nine robes during her husband's enthronement. Masako is likely to choose her own colours but similar motifs to those donned by Michiko in 1989.
Michiko's outfit was dominated by a rich red robe, its sleeves and bottom visible underneath multiple layers of varying lengths, topped by a cream overcoat with light purple lapels and patterning.
Masako's hair will be sculpted into a style that sweeps up and out to the sides with a long ponytail extending from the back and a large golden hairpiece pinned above her forehead. The elaborate traditional outfit, which can be hard to walk in because of its weight, is rarely seen outside imperial rituals and weddings.
The Sacred Treasures
A key ritual in the enthronement process is the handover of the "three sacred treasures" – imperial regalia said to date back more than a millennium and have been bequeathed to the imperial line by the sun goddess Amaterasu.
The treasures are the 'Yata no Kagami', a mirror, 'Kusanagi no Tsurugi', a sword, and the 'Yasakani no Magatama', an unspecified jewel. The possession of the "three sacred treasures" is considered crucial evidence of an emperor's legitimacy, but there are no photos and even the emperor cannot see them.
"We do not know exactly what they are like," said Eiichi Miyashiro, a senior journalist at the Asahi Shimbun newspaper and royal expert. The treasures will be passed over in a ceremony held on May 1, which the new emperor attends in Western-style clothes and is off-limits for female royals.
During the ceremony, a replica sword and the original jewel will be handed over, wrapped in cloth. Both are kept at the palace, along with a replica mirror not used in the ceremony.
For almost a century, the inhabitants of Robinson Crusoe, named for literature's most famous castaway have known that their island's fragile ecosystem depends on them conserving its unique wildlife.
One of three islands in the Juan Fernandez archipelago, 700 kilometers (430 miles) off the Pacific coast of Chile, it was discovered in the sixteenth century. The island chain secured its place in history as the home of Alexander Selkirk, the Scottish sailor marooned there for four years and four months, a tale he later related to Daniel Defoe, who penned his adventure book based on his story. One of the other islands in the chain is called Alexander Selkirk, the third is Santa Clara.
In 1977, the archipelago was named a biosphere reserve and almost a year ago, Chile announced the creation of the enormous Juan Fernandez Marine Park. Covering an area of 262,000 square kilometers (101,000 square miles) of ocean, it is one of the largest protected zones in the Pacific.
It also connects to a network of marine reserves in Chile totalling some 1.3 million square kilometers, meaning that about 44 percent of the nation's waters have some level of protection against mining and industrial fishing.
The wildlife of these remote islands faces various threats, including ocean trash, in particular plastic and invasive species that have been introduced to the fragile ecosystem of Juan Fernandez, home to around 1,000 people.
Cats, rats and coatis (a type of South American raccoon) are the main hazard for the Juan Fernandez firecrown, a type of hummingbird found only in the islands, and whose eggs and chicks are easy prey. They are also a threat to the pink-footed shearwater, a migratory seabird which only nests in the archipelago, where there are 35,000 pairs, and on Mocha Island, close to the mainland, where there are 60,000 breeding pairs.
The environment ministry has just launched a recovery plan to protect the underground nests of the shearwaters, which fly in to mate every year from the United States and Canada.
"People are taking this seriously," said Pablo Manriquez, coordinator for the NGO Oikonos, noting that residents have changed their street and house lights from white to red or green to help the shearwaters avoid crashing into buildings and trees in foggy weather, when the bright lights appear to disorient them. Downed birds are vulnerable to predators.
Work has also been started to preserve the luma trees where hummingbirds nest, eradicating non-native blackberry bushes that strangle the trees. Sustainable fishing is the archipelago's main goal.
Bidhan Market and its by-lanes are branched out into bazaars with different areas of specialization. Venture through its busy lanes and keep an eye out for the variety of items that can be found here – shawls, fabrics, perfumes, bags, carpets, there is something for everyone. It is the have-it-all bazaar and is the perfect place to pick up some cute souvenirs and affordable gifts. There is nothing you won't find here. The market is punctuated with multiple eateries, so you can wrap up your shopping with a delicious meal at one of the local restaurants!